AR1 Instructions and FAQs
So you can record & share easily
AR1 recorder is exclusively designed for ISOLO users to have extensive functions in the simplest way. Just connect it with ISOLO receivers, it will turn high quality analog signal into digital audio for recording, streaming and online learning.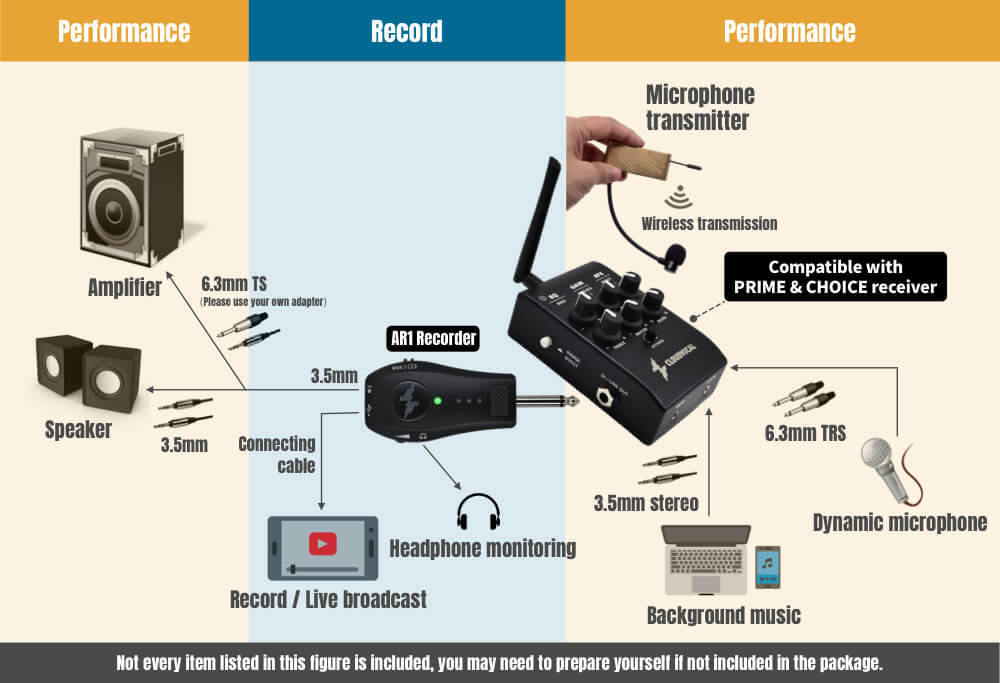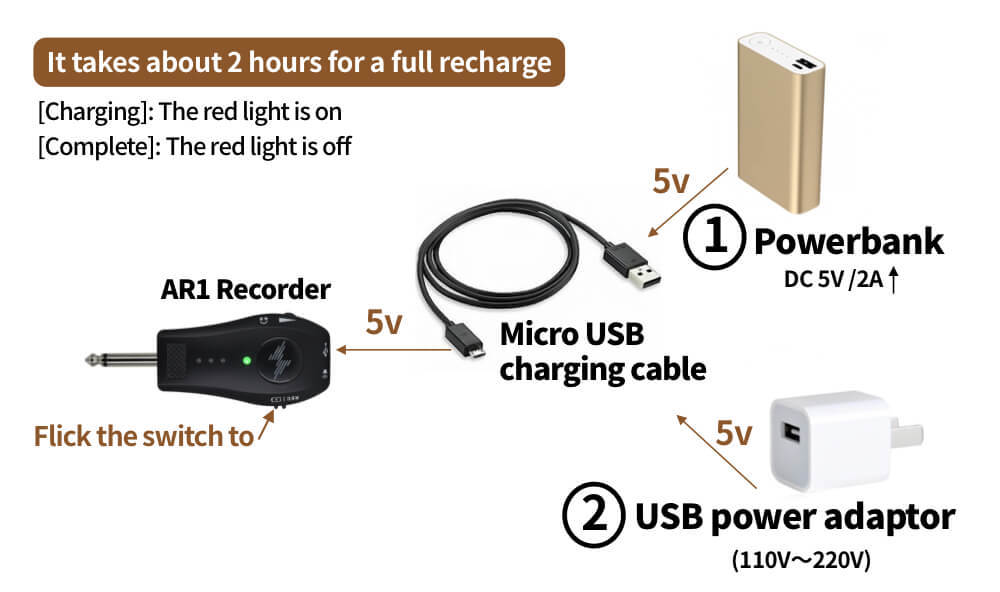 Is it compatible with my Android?
Because Android is an open source project, any hardware manufacturer can build a device that runs the Android operating system, so the results vary. We recommend users check with device developers about OTG and USB Audio functions before purchase to ensure compatibility.
What App can I use on Android?
Android recording:Auphonic Edit/RecForge II
Android filming:Open Camera/Cinema FV-5 lite
Open Camera APP is recommended for all use.
*Setting up:
Download open camera app > Start open camera app> select settings > select external mic as audio source > Start recording
If you use other apps, please remember to activate external mic source instead of internal , and set sample rate @48KHz.
How do I know that I connect AR1 successfully ?
PC or Mac users can see device name in control center after connecting successfully. To iOS users, you can check in control center. Meanwhile, the power indicator will also show the connection status. Once AR1 is transferring data, power indicator will turn purple to provide visual aids.
AR1 key chain recorder is exclusively made for ISOLO users to enable extensive functions like Real-time monitoring and digital recording.
Extended gooseneck provides further reach to various outlets while anchoring the mic capsule in the exact positions.
Dual capsule mic covers every style. From the top to the body sound, finally there's a go-to mic for every style of playing.