Instruction of JOINup Mobile Interface
Real-time recording doesn't require complicated gears. Just line in and go "LIVE".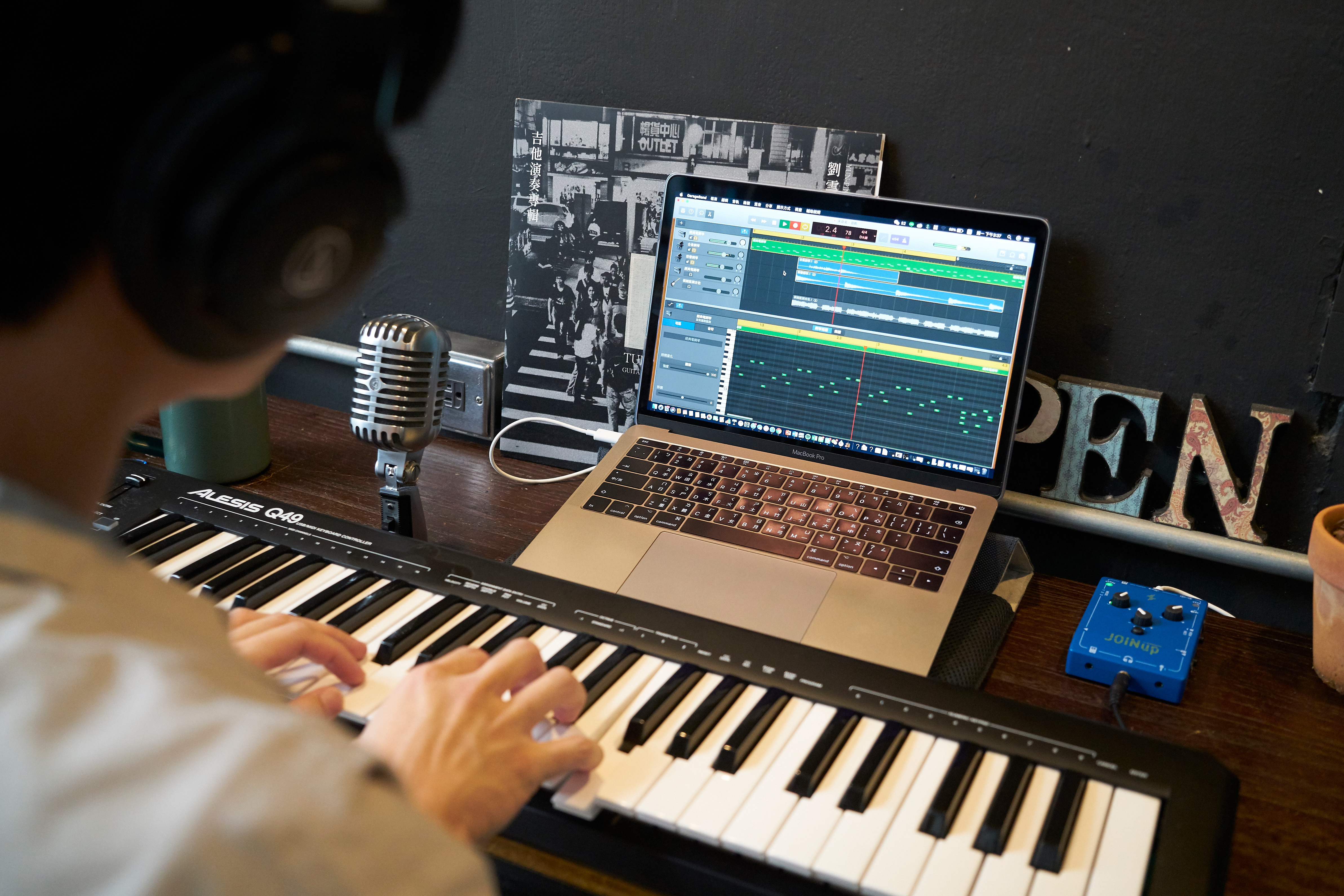 JOINup Mobile Interface is the latest sound recording product released by CLOUDVOCAL. Social media becomes the main stage of the internet era, speed recording and sharing music are what every musician looks forward to. JOINup classifies the different music recording situations into several modes for users to quickly record their practices and performances, as well as to upload them to streaming platforms. Moreover, "modularized design" is CLOUDVOCAL' s brand DNA. we use the same design concept for every product, so we recommend our users to choose JOINup with ISOLO products to achieve the synergy effect and realize their dreams of performance and music recording at the same time.
Handbook download
How to use JOINup Mobile Interface?
How to use JOINup mobile interface
How to connect JOINup with ISOLO CHOICE?
Connect JOINup with ISOLO CHOICE to perform or record
FAQ
Why I cannot hear Microphone or Backing sound when connecting JOINup to Amp?
JOINup is an recording interface instead of a mixer. It only bypass the signal from instrument input. Therefore you can refer to the signal path of CHOICE + JOINup to get your Microphone and backing tracks audible which CHOICE is in charge of your live sound ing and joinup is responsible for recording or live streaming.
The function of Mode 1, 2 and 3?
【Mode 1】 Instant mode for recording video or audio on mobile devices.
【Mode 2】 Advance mode for connecting to DAIWs for multitrack recording.
【Mode 3】Karaoke mode that allows users to enable built-in functions in the Karaoke Apps.
Support and Compatibility?
iOS: Compatible with iOS 10 and above.
Android : Depends on the OTG and USB audio compati bility of each model.
Mac OS: Compatible with Mac OS 10 and above. Windows: Compatible with Win 10 and above.
• Hiss : Adjust according input gain or turn off boost to reduce hiss.
• Buzz : Make sure JOINup is powered by mobile device or power bank instead of multi-outlet adapt er. Also check the signal path and make sure other devices are grounded.
• Abrupt noise:
【iOS】 Restart device and connect to JOINup. Wait until the power indicator turned on then turn on camera or voice recorder app.
【Android】 Switch off USB energy saver and recon nect again. Contact service if problem remains.